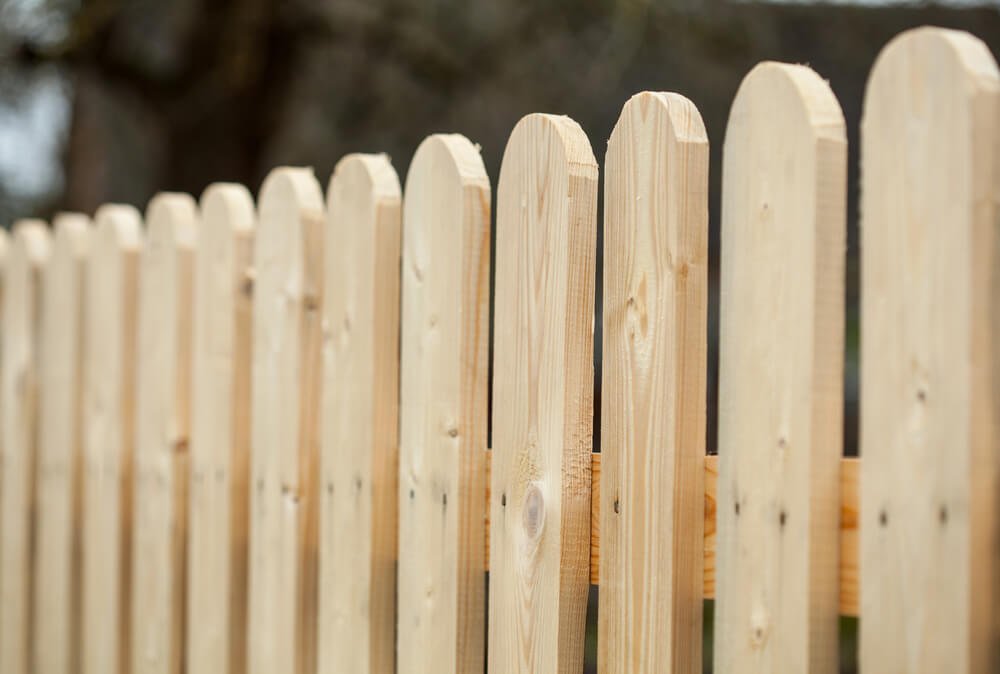 How High Can your Fence be Without Planning Permission?
Having understood the fact that you can build a fence, as long as it doesn't pass the boundary of your land or it doesn't trespass into your neighbor's, the next question you need to ask is how high can your fence be without planning permission? There are several cases at the local county court with the issue of high fences and erected fences without permission, says Blackburn & Co Ltd, experienced fabricators in London.
Sticking to height rules and regulations might not help if you are at logged heads with your neighbor or if they have a tangible reason to disagree with you putting up the fence. According to this story of one hotelier couple who had to take down their fence after their neighbors claimed it was built just to irk them!
In the course of this post, I will be explaining some important details we have to keep in mind before building a fence. 
Some questions you need to ask yourself before setting out to build a fence
Do I need a fence?
Many a time, most homeowners feel when their neighbors have a fence surrounding their house, they ought to have one as well. The main reason why a fence should be raised in the first instance is when you have unwanted guests trooping into your abode or you need to keep your privacy.
One mistake we make as homeowners is the fact that we feel a fence is the main barrier that keeps us safe and in a real sense, it's just one of the myths about constructing a house. So before building or thinking of getting permission for a fence, ask yourself if you really need a fence?
What kind of fence am I building?
There are several kinds of fencing options and note, that price is a determining factor. Various fence companies use several materials for fencing which include chain link, iron or wood.
You can install your fence with several decorative intents. You should know that before erecting your fence, you should figure out the best option, weigh your options and go for the most suitable (both pocket-friendly and economically durable). For instance, fences made of wood are ideal for privacy, they are easy to maintain and durable. 
What is my budget?
Before thinking about getting permission for building a fence, you should have answered the question of price. At the very least, you'd have to pay to get permission in erecting a fence and trust me, you wouldn't want to pay for that and find out you are stranded as a result of the kind of fence you want to erect.
If you don't want this to be the case, you have to consider the budget for the fence you want to construct. Fences differ in price depending on the type of fence and the area the fence will be covering.
According to Home Advisor, the mean cost of erecting a fence is a little above 2,700 USD. There are several factors that influence the cost of a fence and they include; the size of the fence, the shape of the land, materials used in building the fence and the height of the fence.
After the above questions have been successfully answered, then you can begin considering if you will need to get planning permission for the height of your fence.
The height of your fence should be one that fits the purpose of erecting the fence in the first place. Nonetheless, you don't need planning permission for the height of your fence if;
· The height of the fence or wall is not more than 2 meters anywhere on your land except where it adjoins a footpath or road. In this scenario, the height of the fence or wall is reduced to 1 meter. 
· Your house is not located in a shared or open area. Make sure you consult your local area planning office for clarification because there may be conditions attached to the planning permission. You can get further information regarding the height of a fence and planning permissions in the planning portal.
Building a fence is one of those things where it's definitely suitable and advisable to seek permission rather than forgiveness. Note, that if you don't get positive feedback or your planning application was rejected, and you insist on building it, the council will have no other choice than to order your fence to be taken down.
It might frighten you a bit to know that housing authorities can be ridiculously strict, especially if they are meaning to make an example from someone.
If your fence is too high or higher than the required length, your neighbor might apply for planning permission to take down the fence. So, if you are having doubts, it's better late than never, you can check if your building is not a listed structure here.