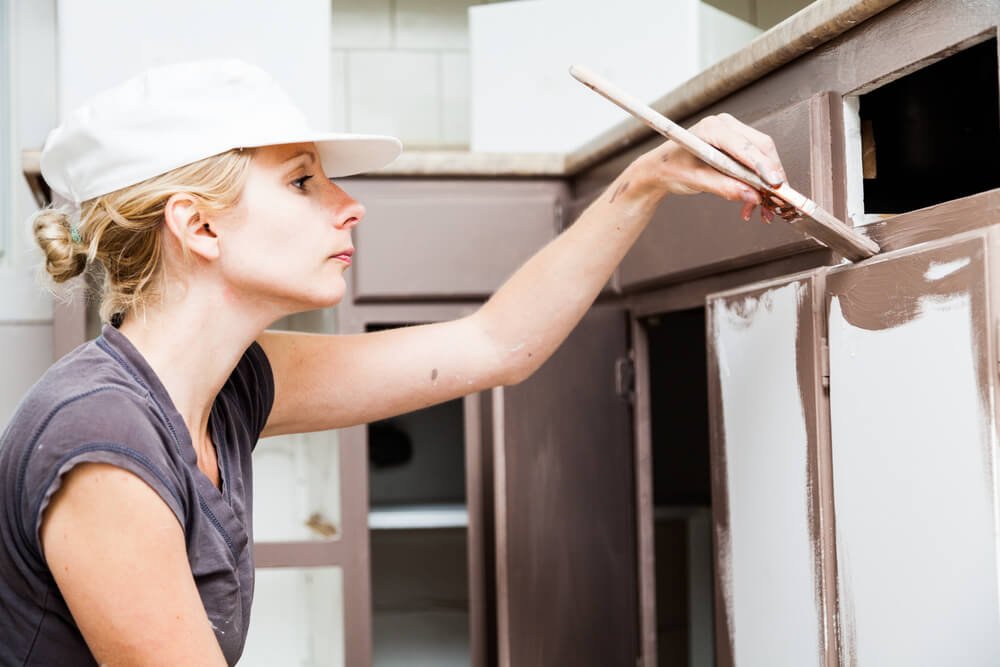 What Color Should I Paint My Kitchen Cabinets?
If you want to add a fresh look to your kitchen, or are completely redoing your kitchen, a change in cabinet color can really add value and appeal to the space. San Diego Kitchen Renovation, a company that does kitchen remodeling in San Diego, says, it can also spruce up an old kitchen and make it look new again. Painting can take time, money and energy though. So, you'll want to be sure you pick a good color that will be worth the effort.
So, what color should you paint your kitchen cabinets? Make sure you take the other colors in your kitchen into account when picking a color. It may look good solo, but paired with the other colors in your kitchen, may not go over well. Whether you go dark or light-colored depends on whether you want a more relaxed or bold look.
In the end, it is your kitchen, so you have the final say. Your color choice may reflect more of who you are as a person, or you may want a new color to help with selling your house. Either way, this article will dive into what colors go best together for the look you want for your kitchen.
Take In The Other Colors First
Match neutral tones with more bold colors. Colors like tan or pastel blue can go nicely with a stark color contrast like dark blue or bright white. Whereas, darker blues can pair nicely with pastel grey cabinets.  The simple answer: don't pair bold colors with more bold colors. You want a contrast that is both easy on the eyes and a compliment to your kitchen.
The colors should blend together well. You don't want totally random colors within your kitchen, or it won't look unified and cohesive. It's especially important if you are painting your cabinets to sell. Kitchen cabinets are one of the first things anyone sees when they check out the kitchen. It can make or break a sale if your buyer doesn't need to redo it.
Consult an interior designer. If you are afraid that you'll pick the wrong color or feel lost with all the options, you can consult an interior designer. It's their job to know the best color combinations and recommend appropriately. You can get a free consultation through home improvement stores and use their color combinations in your own home.
Choose How Many Cabinets To Paint
You don't have to paint your kitchen cabinets all the same color. You can paint your top layer of kitchen cabinets and bottom layer different colors. This method is a great way to spruce up the look of your kitchen and get more than one new color in your kitchen. Just be sure to pick one layer as a more neutral color while the other is bolder.
You can paint the inside of the cabinets for a little pop of color. Perhaps the outside of your cabinets look great and you don't want to paint them. You can give the inside of your cabinets a pop of color to put a smile on your face. It'll bring a smile to any guest or potential buyer who likes the extra touch you added to your kitchen, too.
Match the color to your backsplash and even your floor. You may not think that your floors or backsplash have an effect on how well your cabinet color looks in your kitchen. Make sure to think of these colors when choosing your cabinet color so you don't waste your time and money.
Things to Consider 
Painting your cabinets will save you money. While painting your cabinets on your own can seem daunting, it will save you money compared to replacing them with brand new cabinets.  You save on labor costs, cabinet cost and any residual damage removing the old cabinets can do to your countertops or floors. Those extra costs can really add up fast!
Hire a painter to do the hard work for you. If painting your cabinets seems too difficult to do on your own, you can hire professional painters to come in and paint the cabinets for you. It will save you time and effort, especially if painting the cabinets would be too much of a physical strain on you. It may cost more to hire someone, but it's worth it for safety.
Do a quick online search for ideas and to find your perfect kitchen cabinet color. Most interior designers and home improvement stores will show images of their completed kitchen to give you an idea of what the colors will look like in your own home. These can be great places to look for inspiration on what color you should choose for your own kitchen.
Summary
We've discussed what color you should paint your kitchen cabinets. Hopefully, this article will help you with your cabinet painting project!